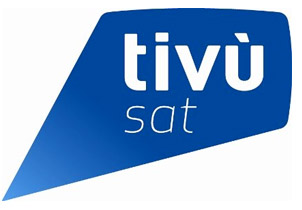 Tivùsat  is the first free satellite italian platform that replicates from satellite the traditional free programs portfolio usually available on terrestrial the network and, additionally, offers several other programs, both italians and international, satisfying the taste of every member of the family: entertainment, 24/7 news, culture, sport, fiction, music and cinema.
Tivùsat (a company originally participated by RAI, Mediaset and Telecom Media) initial mission was to integrate DVB-T offer where terrestrial coverage or signal reception issues may make the traditional reception impossible. Today, some new programs have been added, making the tivusat offer even more attractive.
Mitan headends have been certified by Tivusat and can therefore efficiently be used to receive Tivusat signals in multi-user structures, like hotels, hospitals, camping sites, ….. Mitan is also allowed to sell professional CAM and Tivusat hospitality smartcards bundled with its headends.
To get more information about the products: www.mitan.info/prodotti
https://www.mitan.info/antenne/wp-content/uploads/2014/01/img-news-top011.jpg
210
302
Enrico Carli
http://www.mitan.info/antenne/wp-content/uploads/2013/11/logo-mitan.jpg
Enrico Carli
2014-01-07 11:55:59
2014-01-31 12:21:06
Tivùsat agreement renewed for 2014